ACTIVITIES for Antheil's Literary Night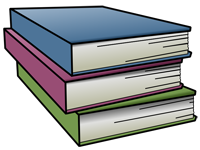 PTO-Book Fair 5:30-8:00 pm Multi Purpose Room
First Grade Living Museum 6:00-6:30 pm Gymnasium
First Grade students will present our 10th Annual "Living Museum". Students have been learning about many famous people: presidents, inventors, artists, sports figures, astronauts, first ladies, and civil rights leaders. At the "Living Museum", parents will get to see our live museum which will feature many famous people from different time periods and different places. Each student has done a research project which includes a non-fiction writing, posters and props. At the museum, parents will get to visit with our famous people and ask them questions about their lives and what important things they have contributed to our world.
Preschool Celebrates Dr. Seuss Room 38
Session One: 6:00-6:30 pm Session Two: 6:30-7:00 pm
Ms. Lenarski, Ms. Mamo, Ms. Nutt and Ms. Spagnuolo will be hosting a celebration of Dr. Seuss by reading Dr. Seuss' ABCs. After the story, students are invited to complete alphabet dot marker worksheets and use alphabet letter stamps!​
Ewing Police/Community Outreach 6:00-7:45 pm Grades 3-5 Room 2
Officers Kevin Hoarn and Caitlin Grant will host a literacy activity called Spin-A-Story . During this activity the students will be using the SmartBoard to generate a story using Scholastic's Story Starters. The children will be able to 'spin' creative writing prompts, from general fiction to adventure, fantasy, and science fiction. Officers will also read a story and discuss how Police help communities.
Fire Safety/Community Outreach 6:00-7:45 pm Room 5
Raymond Nagy Associate Director of Environment, Health, and Safety at Bristol-Myers Squibb and Deputy Fire Chief of the Lawrenceville Fire Company will be hosting a fire safety presentation. Children will be able to learn about fire safety, what type of fire protection a fire firefighter wears and experience firsthand the equipment utilized by a firefighter during daily firefighting tactics. Children will also have the opportunity to listen to a story entitled, "Let's go to the Firehouse" by Scholastic.
Create Your Own Book Ending Library
6:00-6:30 pm 6:35-7:05 pm 7:10-7:40 pm
Members of Kappa Delta Pi from The College of New Jersey will be leading an activity where students can create their own ending to a story. A KDP volunteer will be reading the story "Goldilocks and Just One Bear" by Leigh Hodgkinson which presents a twist on the classic "Goldilocks and the Three Bears" fairy tale. Halfway through the story the reader will pause to let students write or draw their ideas of how the story will end with assistance from KDP volunteers. Students will then get to hear the ending of the original story.
Odyssey of the Mind Performance: Superhero Cliffhanger Entrance Near Library
6:00-7:30pm
Please join us in the hallway next to the nurse's office for a spectacular performance by our Odyssey of the Mind team. The year's team of 4th and 5th graders has worked very hard since October to design a set, make costumes and write a script that solves a problem designed by the Odyssey of the Mind officials. Students will be attending their first competition on Saturday March 11th. Performances will continue to run every 15 minutes tonight. Come and enjoy the show!
Oregon Trail Chromebook Activity 6:00-7:45 pm Room 8
Join the fourth grade teachers in room 8 to hit the Oregon Trail! Take a look around and read fourth graders' narratives written from the perspective of a child traveling west. Then try your hand playing the Oregon Trail game on the Chromebooks. Will you survive the trail and make it to Oregon City?
​Literacy Tech Center 6:00-7:45 pm Computer Lab Room 41
Miss Papadopoulos & Miss Freier will host the Literacy Tech Center where you will be able to create your own character scrapbook or comic strip using online resources.
Bookmark Design Contest 6:00-7:45 pm Room 1
Mrs. Pietrow & Ms. Amantea will be hosting the Mercer County TMA Bookmark design contest. The students will be designing a bookmark with the theme: "I like to walk to...with...". The bookmarks will be submitted into the contest, and the winning designs will be printed and distributed at schools and local librarian, plus you could win a $50 gift certificate!
Silly Circle Stories 6:00-7:45 pm Room 9
Mrs. Beachem will be hosting Silly Circle Stories​. Students (and parents!) are welcome to sit in a circle with us as we pass around an object and work together to tell of its adventures. Each author will contribute a sentence to the story. We will record the continuous story on a large piece of bulletin paper. How SILLY can our shared story get??
"Super Secret Seuss Search!" 6:00-7:30 pm Table/Entrance Hallway
The Kindergarten teachers have hidden their favorite books around the school. Hidden with their book is a secret password! When you find the book, write down the password next to its picture. When you are finished, place this paper into your grade's corresponding bin. Each student who finds every book will receive a prize in school tomorrow!​
Cat in the Hat/Guest Reader 7:45-8:00 pm LIBRARY
Would you like to hear Green Eggs and Ham​? Would you like to, Sam I Am?
The Cat in the Hat is the guest of honor tonight! Join the Cat in the Hat as he shares favorite story,
Green Eggs and Ham, in the Media Center at 7:45.
Thanks to my helpers Thing One & Thing Two! The Cat